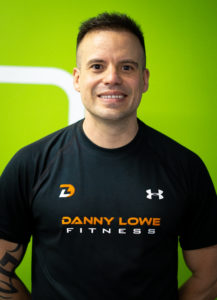 Hi, I'm Danny, I'm a fitness and lifestyle coach for women. I help women to gain an athletic physique, boost energy and reduce stress without giving up the foods they love.
Why me? I know how you feel……Fitness and personal training have been instrumental in turning my life around. Around 13 years ago, I was overweight and stressed out from working in the city. Unfortunately, this led to complete burnout, and I decided to leave to pursue my passions. In time, not only have I completely transformed my health but took on exciting roles that expanded my horizons and interests.
I work with women that:
– Are committed to change.
– Are open and honest about their habits and stressors.
– Can build a close working relationship with me to maximise the impact on their life.
If this sounds like you and you're ready to live a healthier and more vibrant life then I would love to help you get there.
Please contact me for a call.
Blessings,
Danny